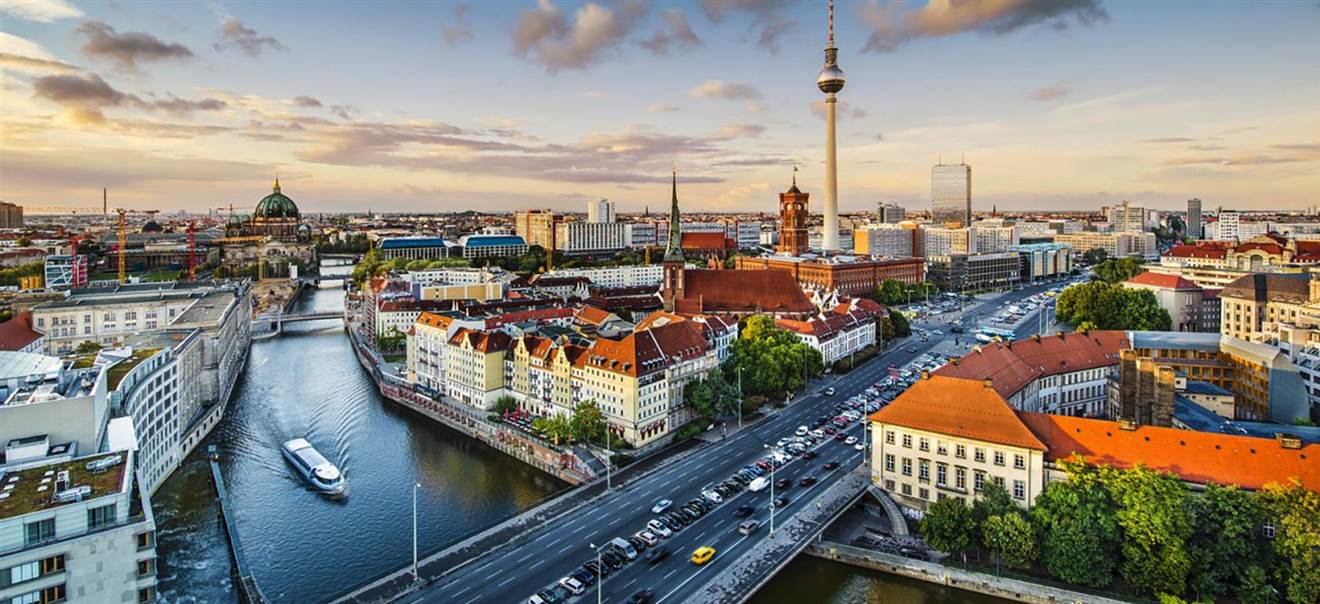 Hop-on Hop-off Bus + Boat Trip
To product
Experience Berlin with our 13-language Hop-on Hop-off Bus tour. You can get-on and get-off the buses at 18 different locations all around the city at your leisure. Buses run 7 days a week from 10am to 5pm/6pm. Enjoy your personalized tour e.g. a visit at the Pergamon museum, a boat-ride, a visit through Potsdamer Platz and shopping at Kurfürstendamm or Friedrichstraße. You also have the option to stay on the bus for the full two-hour tour!
The explanations of the hop-on hop-off route are available in 13 languages (simultaneously via earphones) and ensure that you can relax without missing any of the important sights. The duration is a minimum of 2 hours. For a whole day you can get on and off the buses at anytime at one of the many bus stops (boarding depending on free seat capacity). Buses leave every 15 minutes from each get-on/get-off point. 
Included with this ticket is a cruise on the river Spree 
After doing your essential sightseeing, enjoy a relaxing cruise on the river Spree and see Berlin from a different point of view. You can get off the bus at bus stop Berliner Dom/Nikolai-Quarter no. H11 and get on the boat where you will have a sightseeing cruise through the historical center of Berlin and the opportunity to experience Berlin from a different perspective. After the boat-trip you can hop back on the bus to continue with your Berlin tour by bus.
Explanations onboard in 6 languages with audio-guide. 
Departure of each cruise from 10:00 am until 06:00 pm, every 30 minutes. 
You can get your cruise tickets on the bus and hop-off to do the cruise!
Boat tour is only available between 31-03 to 31-10