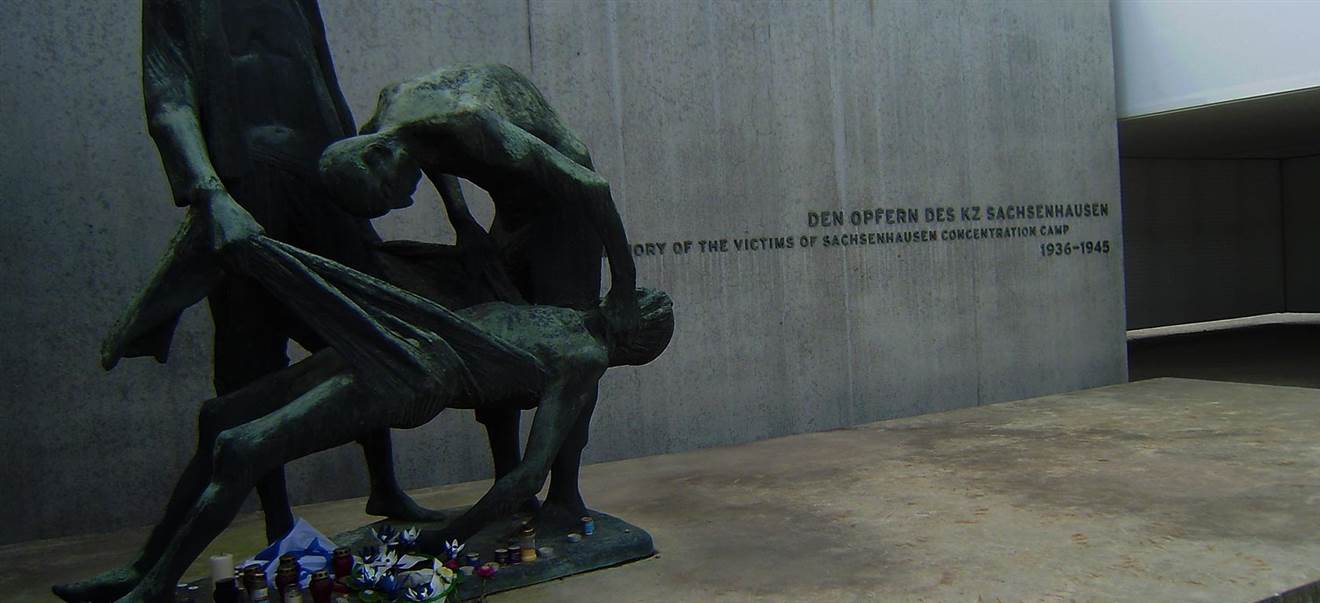 Sachsenhausen Concentration Camp Memorial Tour
To product
More than 200,000 people were imprisoned here by the Nazis and some 50,000 were brutally murdered. Sachsenhausen was initially used to imprison political opponents. Later the camp was used as a training ground for the Holocaust once certain groups had been defined as racially or biologically inferior.

As the first purpose-built camp established under Himmler, Sachsenhausen was conceived as a 'model' structure. We explain how Nazi architects designed the grounds and buildings with a view to subjugating prisoners to the absolute power of the SS.

"cutting edge", Sunday Times

Our qualified guides uncover the realities of life and death in the camp: people fell victim to starvation, disease, forced labour and systematic extermination. Visit the punishment cells, execution grounds and crematorium, Pathology Laboratory and Hospital, and the 'pit', which victims were thrown into – simply to rot.

Learn of stories of valour amid the horror, such as the British Royal Marine Commandos forced to test German army equipment, and hear about the fate of notable prisoners such as Stalin's son, and the use of 'death marches' to murder remaining survivors before Soviet liberation.

We also detail life and death in Special Camp No. 7/1, as Sachsenhausen was to become known under the Soviets. Until its closure in 1950, a further 60,000 men were held captive here, mostly former Nazi functionaries, German POWs and Soviet deserters. Some 12,000 inmates died of hunger, cold and disease under the Soviets.

Dates:
Year round: every day except Monday
Note: On Dec 24th & 31st Sachsenhausen Concentration Camp is closed.
Time:
10:00 am

Meeting Point
WEST: opposite main entrance to S+U Zoologischer Garten Train Station. Hardenbergplatz 2-4, 10623 Berlin.
EAST: Berlin. S Hackescher Markt Train Station, Am Zwirngraben 4, 10178 Berlin.
Duration:
6h