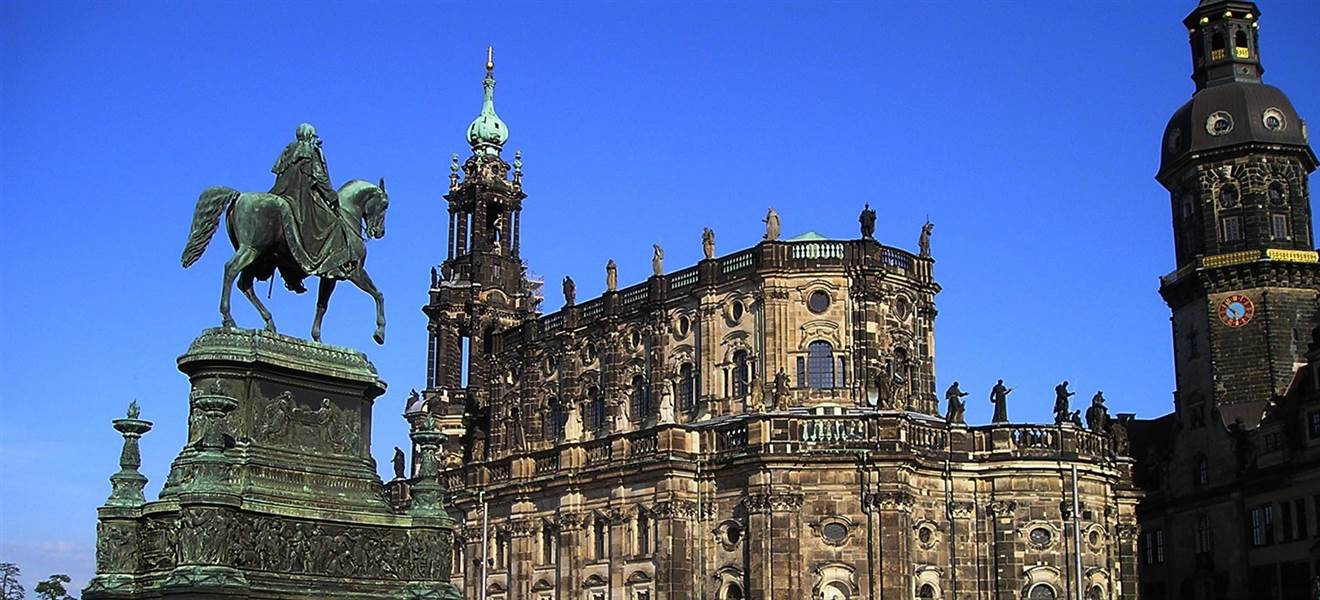 Day Trip: Berlin to Dresden Saxon Kings and more
To product
Join us for a fascinating day trip with private bus and tour guide to Dresden – the royal residence of the Kings of Saxony, who established a city of such cultural and artistic splendour that it was named 'The Pearl of the Baroque' and is still today considered one of Germany's most beautiful cities.

Dresden is however more widely known for the devastating and controversial Allied bombing campaign of February 1945. US and Royal Air Force bombers dropped some 3,900 tons of high-explosive and incendiary bombs on the city in the space of three days, destroying 13 square miles of the city and causing a firestorm of such intensity that many of the estimated 40,000 civilian casualties died of asphyxiation.

We explore the immaculately restored Old Town, including the famous Church of Our Lady (Frauenkirche), the Semper Opera House, the 'Balcony of Europe' – once Dresden's defensive rampart on the River Elbe, and the Zwinger Palace, a medieval fortress that houses the Old Masters Gallery, featuring works by Raphael, Rembrandt, Rubens and others.

Find out about Dresden through the ages: from the time of Augustus the Strong (who allegedly sired 300 children), on to the horrors of wartime, the Communist era and of course the vibrant city of today. Take advantage of your free time to visit the world-class museums, relax on the waterfront, or stroll through the flea market.

Dates:
March 1 - Oct 31: Wed , Fri & Sun
November 1 -December 31: Wed& Sun

Departure time: 
9:00 am

Meeting Point:
West: opposite main entrance to S+U Zoologischer Garten Train Station. Hardenbergplatz 2-4, 10623 Berlin.

Duration: 10h